The foundation on which all your other marketing is built is your website. The Rebel Marketing team has built thousands of websites over the last fifteen years, we would be thrilled to help you build out your vision. Your website is no longer a business card online that shares your name, phone number and email address. It is an ever evolving marketing machine that helps your customers and clients make decisions and get to know you before they ever contact you. Your website needs to be useful, educational, entertaining and create that connection with people. Your website should be optimized to improve your search rankings for specific search terms that will help grow your business. The team at Rebel Marketing has been building and maintaining industry leading websites for years. We can help you take your vision online. 
Disaster Recovery is a local Gillette, Wyoming cleaning and restoration company. They came to us with wanting a new website design and some better marketing. We helped them through the process of updating their website to produce more conversions in the form of phone calls.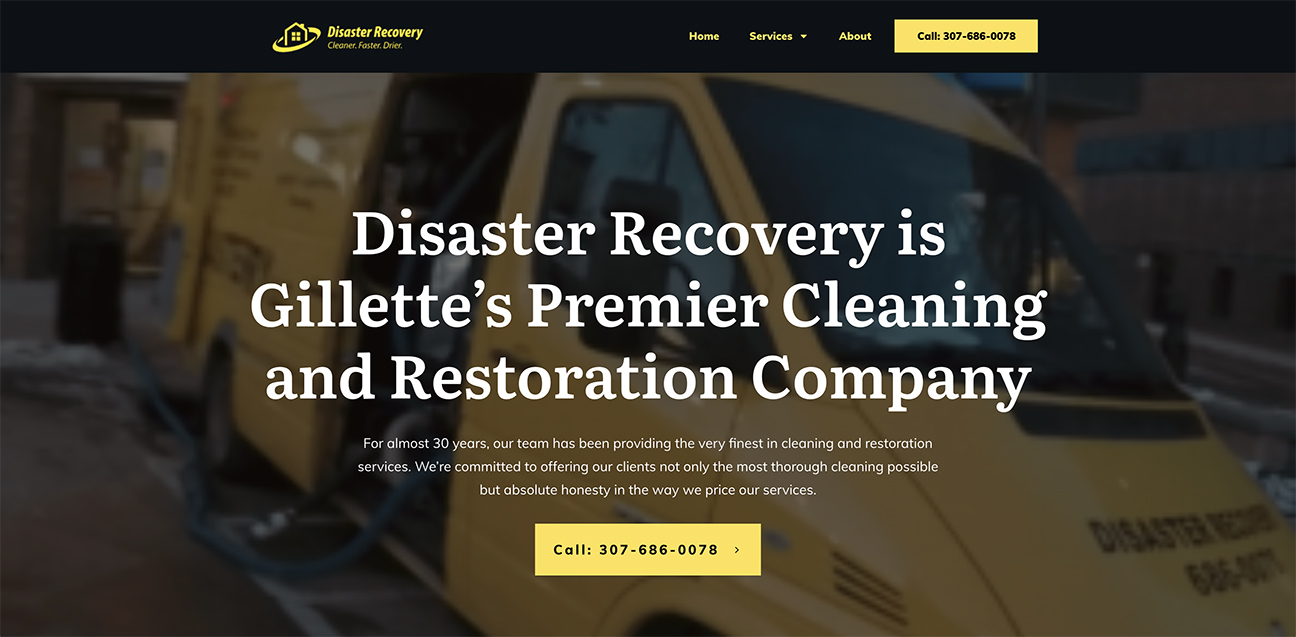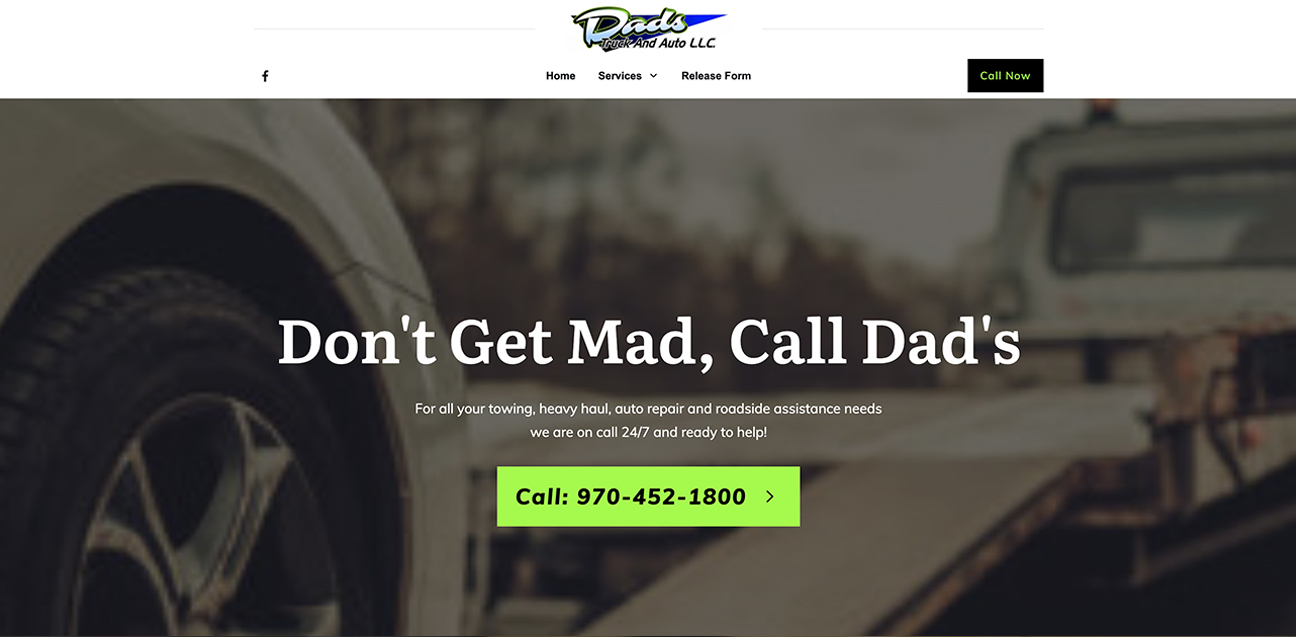 Dads Truck and Auto has grown from one guy and a truck to multiple locations across Wyoming and Colorado. It has been fun to be part of the success story. When you search towing in any of their locations you find Dads. Search engine rankings can have a huge impact on the growth a success of your business. 
Nitro Mountain Off-Road came to use needing a completely new website to showcase the thousands of ATV and UTV parts and accessories they carry. We built them a fully custom design on the Shopify platform that allowed them to get started selling quickly. The design took into consideration the user and how they would be searching for the parts they needed. We created video content as well as professional product photography for the new website.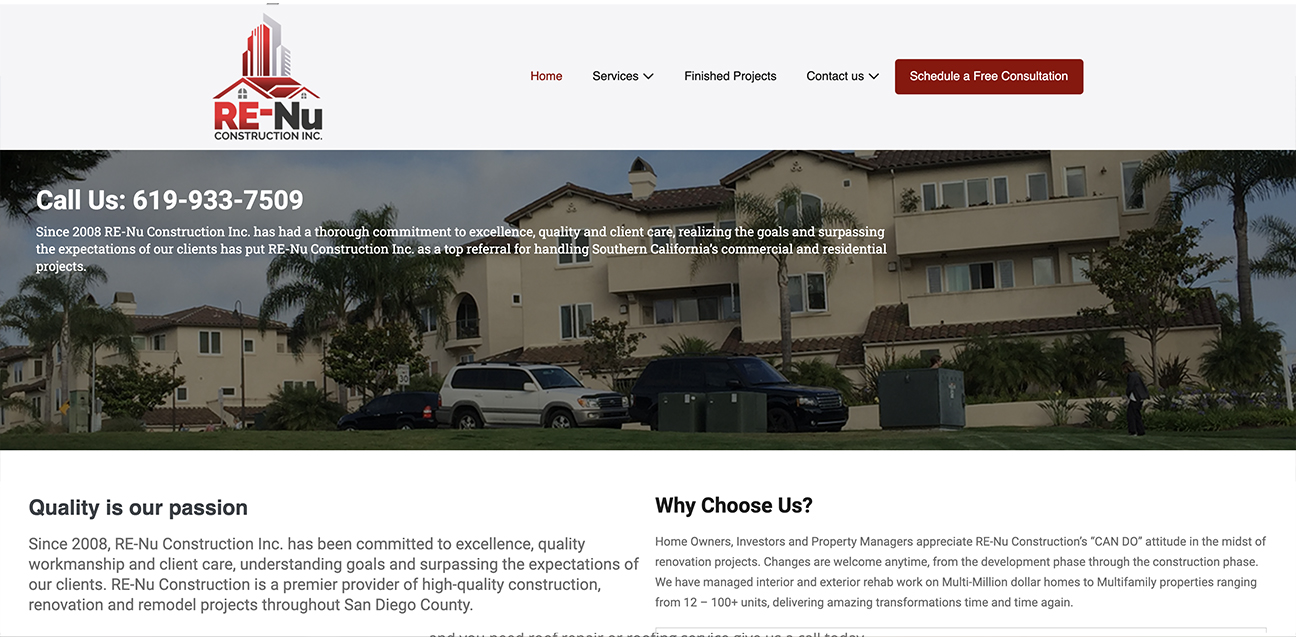 The owners of RE-Nu Construction have been building high end residential homes in California for years. It was time they upgraded their website to match their craftsmanship. We helped them with a brand new logo, website and search marketing strategy.
We are experts in marketing local contractor and service companies. Gillette Roofing needed a website and search engine optimization plan to get the phone ringing. Through rigorous testing we have created a design that does just that.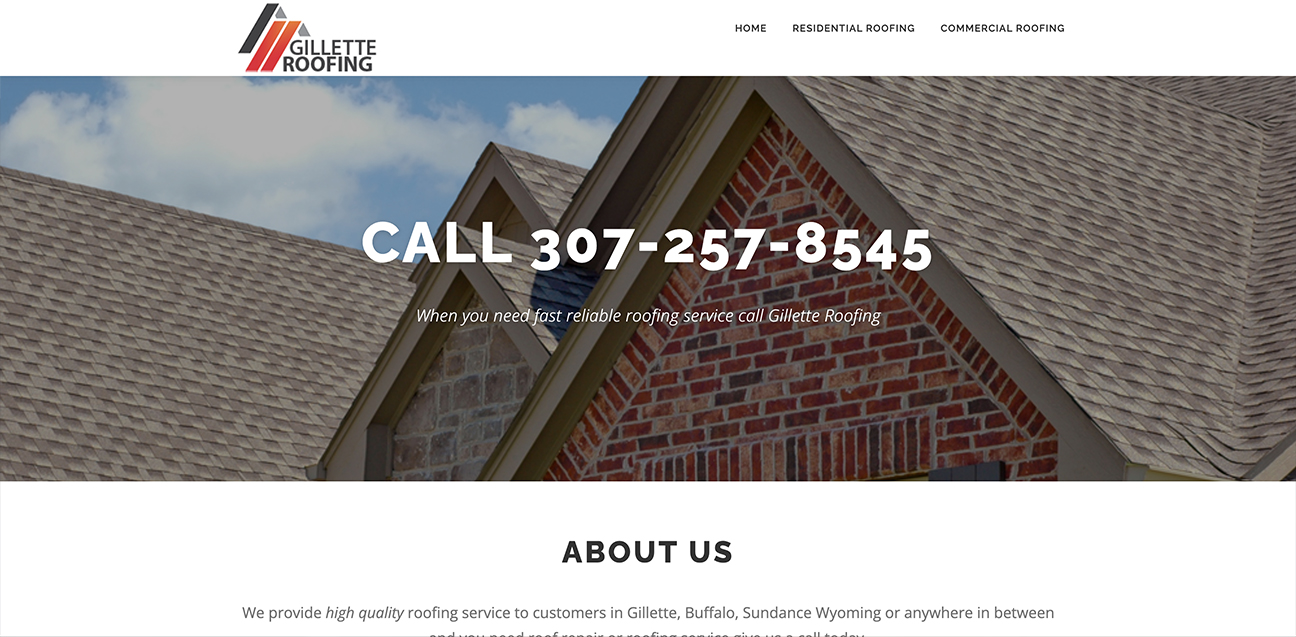 Wyoming Virtual Tours came to us and needed a new website to showcase their technology and abilities to capture any physical environment and turn it into a virtual tour. This is such an amazing company and they are on the cutting edge of where we are headed with virtual spaces and the metaverse. 
Apex Builders is a local Northeast Wyoming contractor that does residential remodels. We were excited to help them capture their high quality work and bring it online. Creating a search engine optimization plan so that when people are looking for their services they can find Apex Builders online with a simple google search.